Our lovely friends, the Castenades family, took us to the most awesome restaurant La Choza, 10 Av. / Adolfo Rosado Salas & 3 Av Sur. 216 Cozumel.

If you are looking for the ultimate in authentic Mexican food, then this is the place to go and the décor is fabulous. It is a large restaurant in comparison to most, so there's plenty space for all without the feeling of being cramped.

Opened many years ago by the grandfather of the current owners I can only believe that it will still be open for generations to come.
The service is friendly and efficient and for the foreigners they do speak English, the menu is posted on their Facebook site every day for convenience. A bowl of Totopas and a salsa/sauce that has a little bit of a bite gets refilled until your meal arrives. This salsa is only made at La Choza so you will not find it anywhere else on the Island. I ordered the noodle soup, and chicken in Cilantro sauce both dishes teased my taste buds. Then the dessert arrived and oh my goodness my taste senses did somersaults with delight over an avocado cheesecake with chocolate topping dusted with cinnamon. Yes, this may sound like a weird combination, but truly it was sensational.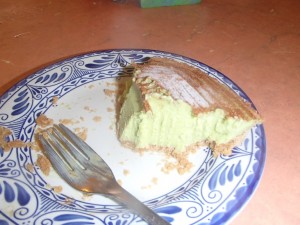 I cannot recommend this restaurant enough if you have not yet been there make a plan and to go and you will be pleasantly satisfied.
****
As a South African I love biltong, it is similar to jerky but just so much better.
Ali and Sasha (my son-in-love) made a batch the other day, and it tasted fabulous so much so that the following day Sasha took samples to a few restaurants and was given orders immediately.
So now we have South African biltong getting made by a Ukrainian being devoured by Mexicans. Absolutely fantastic!

If you're interested in some biltong, send me a message you won't be sorry.
I have so many photos to share with you and if you visit the Facebook page https://www.facebook.com/AliandAileenMissions/
Some of the photos got taken by Mik n Drik Photography https://www.facebook.com/Mik-n-Drik-Photography-286501064711643/?ref=ts&fref=ts follow their page and be amazed by their brilliant talent.
Thank you for following our adventures as we travel.
God bless