Growing up in a small coastal town – Amanzimtoti, Kwa-Zulu Natal, South Africa – a love for the ocean and surfing has inevitably been instilled in me, as has God.
Now living in Mexico and with the death of my husband I have been questioning God's purpose for me, begging Him to show me where I would best serve Him.
Many years ago while still living in South Arica I joined the Christian Surfers International (CSI) but never got actively involved. As the months passed after my husband's death, I was drawn toward CSI more and more; eventually connecting with Christian Surfers Mexico (CSM).
Mike and Vanessa Albutt – the organizers and leaders of CSM, decided to host a conference in the first week of May in their home in Puerto Escondido Mexico. The Lord works in amazing ways as this conference came at the right time for me.
Unsure as to whether I would fit in; (it's been a zillion years since I was on a surfboard, although I do stand-up-paddle) and if I could get past the language barrier as my Spanish is terrible, I prayed and booked my flight to Escondido and left the rest up to the Lord.
Mike and Vanessa opened their home to so many, supplying all conference materials and agenda, accommodation for some, meals (all in tradition Oaxaca style) and of course many trips to the beaches to surf. Puerto Escondido is Mexico's surfing paradise – (read here). Typical of surfers the atmosphere was laid back and relaxed, as we worked through the material, discussions, and prayers as a family all with one aim – to discover discipleship.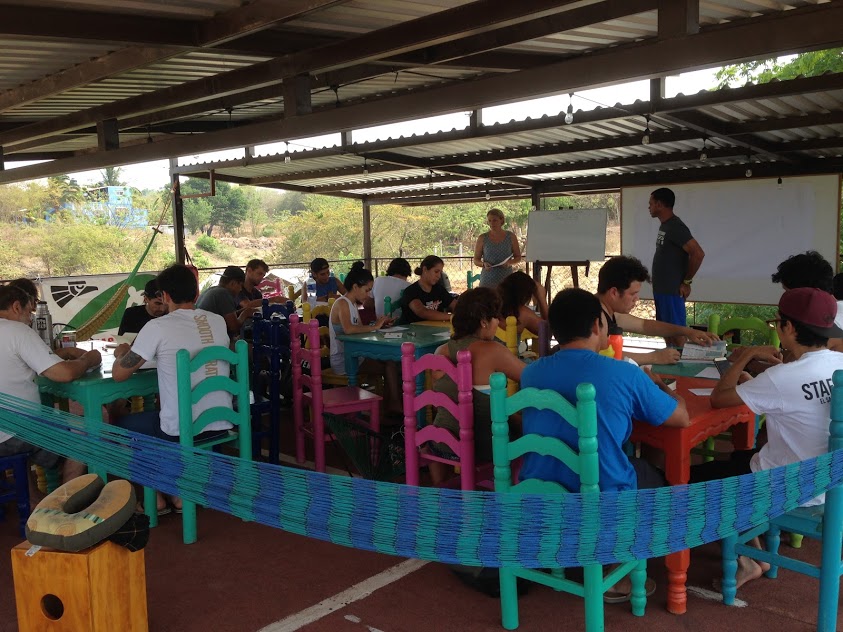 I don't know why I ever doubted God's plan. I met some amazing people, not only from Mexico but also from Costa Rica and El Salvador; all with a passion and a desire to serve our Savior.
Mike and Vanessa thank you for your love of Jesus, your passion for serving Him and for making disciples of all men. You truly do shine the light among a world of darkness. I pray that God will continue your work in Puerto Escondido as well as the rest of Mexico.
Christian Surfers International – https://www.christiansurfers.net/
Christian Surfers Mexico – https://www.christiansurfers.net/mexico
Christian Surfers Costa Rica – https://www.christiansurfers.net/costa-rica
Christian Surfers El Salvador – https://www.christiansurfers.net/el-salvador
You are welcome to view more photos on my Facebook page – https://www.facebook.com/aileen.friedmannaude/media_set?set=a.10161585205355262&type=3