"So you want to surf?
And the waves near the town where you live aren't half bad. Then you start to improve.
Then you hear about this wave in a far-away country with a name you can't even pronounce.
What then?
How far are you willing to go?
What sacrifices are you willing to make?
How good do you really want to be?"
– In God's Hands. Zalman King 1998, Narrator Shaun Tomson.
We have been in Ecuador three months and in the sleepy little towns of Puerto Cayo and Puerto Lopez along the north shore I have been mesmerized by the constant sound and sights of the ocean.
Even more so by the dependable, surf-able waves all day every day. Left or right, shore or mid break, they are here for the offering (no need for wetsuits either).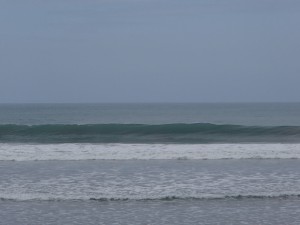 The day I took these photos the waves were small but still good fun, I have seen them much bigger and then maybe not so much fun for some.

Ali and I are truly going to miss the ocean here when we leave on Monday – so if you're looking for an off the beaten wave – look no further than Puerto Cayo, Ecuador.

For more photos, please visit https://www.facebook.com/AliandAileenMissions/
God bless