I have been playing around with the idea of changing the cover of Changes From a Sunset
I feel it needs to be more romantic, personal and in touch with the story.
From blogs, surveys and various articles I have read there seems to be a concensus that a cover should have at least one person figure in it to make it more realistic!!
This is the original cover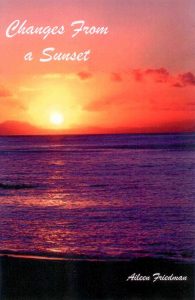 Here are a few pictures I've found on our fabulous internet to get a some ideas on a new cover. I would really and truly appreciate your feedback before I forge on with this project.
PLEASE HELP ME DECIDE
Thank you so much for all your support and love