GIVEAWAY – RADAR LOVE – GIVEAWAY
One lucky person will win a copy of RADAR LOVE in a Goodreads book giveaway.
You have between May 01, 2017 to May 31, 2017 to enter.
ENTER ENTER ENTER – you never know, you might be the lucky one!!
Here is the link: https://www.goodreads.com/giveaway/show/233611-radar-love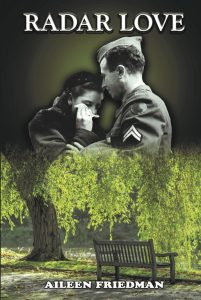 Peggy, Audrey, Dorothy, and Maisy; Four young ladies, four young friends studying Physics at University get recruited to join the Special Signal Services to serve their country as Radar Operators. At twenty years old they embark on exciting, sad and nervous times during World War II. They fall in love, they dance, they get challenged in many ways, but mostly they are bonded together by a tight camaraderie with the other officers serving at the Silversands and Hangklip Radar Stations.
The story begins when Audrey, Dorothy, and Maisy sit under a Weeping Willow tree in a park opposite the cemetery. They fondly remember Peggy, their precious lifelong friend of sixty-two years. Their grandchildren, are sent to look for them but instead of taking them home they sit on the luscious grass under the Weeping Willow tree and get transported back in time as Audrey tells them one of the greatest love stories of all time. Audrey tells them the love story of Lt. Harvey Newsome and Sgt. Peggy Hatcher.
But it is so much more than a love story between two people. It is a story of faith, hope, happiness, tragedy and immense despair. It is a story of a group of people that depend on God to bring them through trying times and to remain faithful when it seems impossible.
GOOD LUCK